Street Starter House 2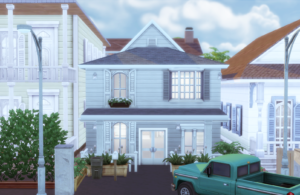 Street Starter House 2 NO CC
Traditional starter house in a *fake* street with non-playable neighboring lots. 2 beds, 1 bath. Barely furnished, no custom content.
Base game + City Living
You will receive a .zip file which you need to extract. Copy the contents into your Sims 4 Tray folder.
! USE testingcheats true + bb.moveobjects before placing the lot. !
Cheats used: bb.showhiddenobjects; bb.showliveeditobjects