Pyro Skin Overlay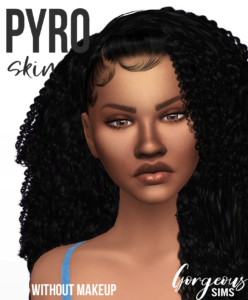 Pyro Skin Overlay
First image with makeup, second without.
Beautiful Pyro Skin Overlay that is very fitting for darker skin colors!
Female sims only, overlay – so you can choose any skin color underneath. Realistic skin texture details, lips & pretty nose.
HQ compatible – female only – overlay – custom thumbnail
Thank you for downloading!
WCIF?
Bodysuit: LINK