New York Sims 4 Apartment Block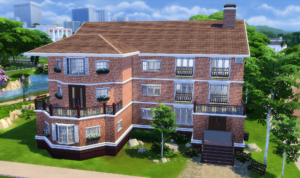 New York Sims 4 Apartment Block
Realistic New York style apartment building with separate apartments on 3 floors. 3 apartments in total, with 2 or 3 bed & bathrooms each. One apartment is furnished on the 1st floor.
Base game
You need the following Custom Content:
You will receive a .zip file which you need to extract. Copy the contents into your Sims 4 Tray folder.