Your Love Clothing Set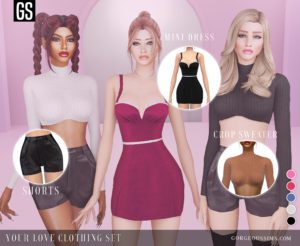 Your Love Clothing Set
A trendy clothing set that features an embellished mini dress with two design options in multiple colors, faux leather high-waisted shorts, and a sexy crop sweater in 10 colors. Mix & Match and add additional accessories and stylish shoes as you see fit to create that hot look!
Your Love Clothing Set. HQ Compatible. 1-15 color swatches. Custom thumbnail. DOWNLOAD
Thank You for downloading!